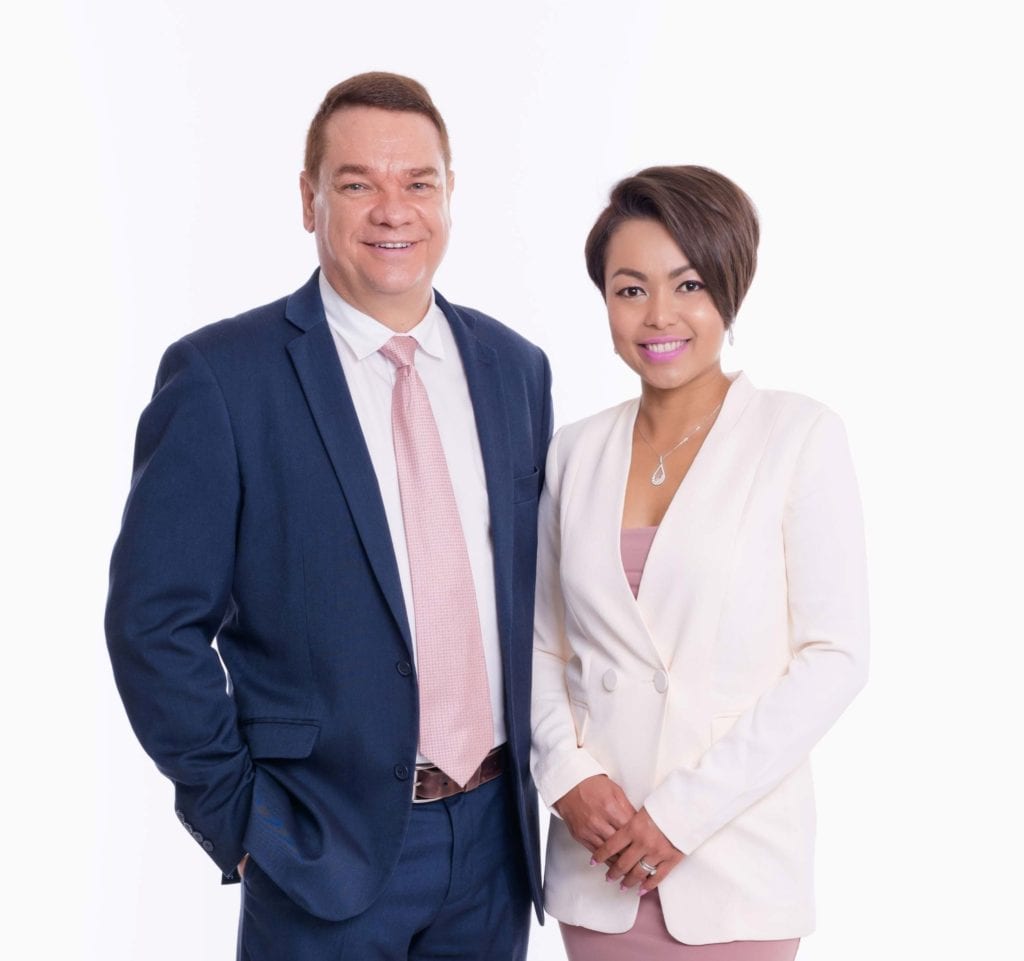 This dynamic husband and wife team have over 40 years combined business and management experience working with executives and managers in business.They bring a wealth of experience and industry knowledge in the fields of people development, coaching and training.
Their first training company was founded in August 1998, with Frikkie developing their first training programs in March 2004. They also received training in Africa, Canada, Malaysia, Singapore, Thailand and the United States of America.
Frikkie has received several international awards for recruitment and increasing sales results.
Pao's background in marketing, experience in training and coaching, and previous business ownership bring significant value to clients.Pao's many years in direct marketing enable her to bring excellent customer service to every business model.
Steve and Tracey have a heart for helping people and seeing them prosper.  They have done this in many ways over time from childrens work, marriage counselling, pastoral support and business mentoring.
Steve@highperformance.kiwi.nz
Tracey@highperformance.kiwi.nz
Sven has had the unique opportunity to travel the world while working for a few Fortune 500 organisations in Ireland, Australia, South Africa, Sub-Saharan Africa, and New Zealand for the past 20 years.
Sven.Castelyn@highperformance.kiwi.nz
Fiona, an passionate individual, with a legacy of helping her clients realize their full potential, Fiona conceits herself on taking a practical, honest and a realistic approach towards business coaching.
fiona@highperformance.kiwi.nz
Melanie has a vast amounts of experience in all aspects of setting up and running a successful business, she understands the struggles business owners face.
Melanie.Odell@highperformance.kiwi.nz
021 050 8614
Natasja Du Plessis
FRANCHISEE ROTORUA
For more information, please contact Natasja.
Natasja.duPlessis@highperformance.kiwi.nz
Wiki Petkaew
FRANCHISEE CHRISTCHURCH

For more information, Please contact Wiki

Wiki@highperformance.kiw.nz
Natalie Fox
Trainer and Coach
For More information contact Natalie
Natalie.Fox@highperformance.kiwi.nz
Nadia Mechant
Sales and Marketing Consultant
For more information, please contact Nadia
Nadia.mechant@highperformance.kiwi.nz
Charlotte Bullock
Sales and Marketing Consultant
Charlotte has a strong passion for ongoing customer relationships.Her loyalty, positive outlook and customer friendly attitude will help give you the steps to achieve your most ambitious business goals to success.
To help business people and their families live full, healthy and prosperous lives.
To creatively help people achieve personal goals and organisations deliver measurable results.
To be the world's most effective training and coaching network.