What is the key to Employee Engagement in 2022?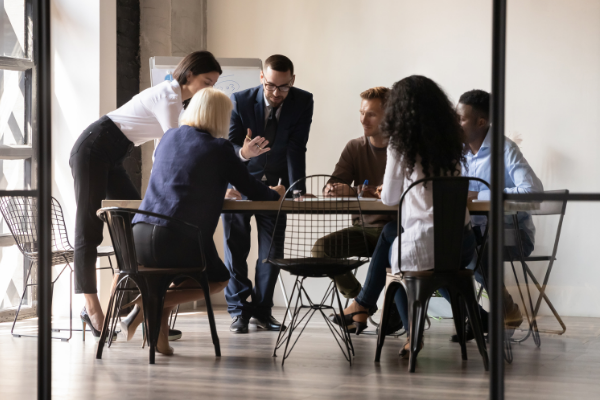 Employee engagement is a quintessential puzzle piece to business productivity and is defined by the Gallup State of the Global Workplace 2021 Report as, "the involvement and enthusiasm of employees in their work and workplace."
There are three types of workers in the workplace according to Robyn Reilly, a senior consultant from Gallup:
 Engaged
These employees will go above and beyond, go the extra mile, and surpass expectations. They are motivated, loyal, and emotionally committed to the business and their goals and use discretionary effort.
Not Engaged
Employee that are not engaged are not disruptive nor hostile and they fulfil their job requirements and get their tasks done in the designated time. However, they are often uninspired with no concern or commitment to the business's productivity, profitability, and performance.
Actively disengaged
These employees are unhappy, unenthusiastic, and unpassionate at work and often make a show of acting out their dissatisfaction. They actively drive customers away, have no regard for the business's performance and will actively try and undermine the efforts of the engaged. 
It is important for business executives to know this as businesses with high employment engagement achieve higher productivity, higher customer loyalty, lower turnover, higher profitability whereas high disengagement hinders productivity and innovation. This may seem obvious as it is impossible for leaders to be effective when no one is listening to them. 
According to Kenexa research, engaged companies have five times higher shareholder returns over five years. Furthermore, Gallup 2021 report estimates that low engagement costs the global economy US$8.1 trillion. 
The same report by Gallup found that global engagement decreased by 2% between 2019 and 2020 with 20% of employees being engaged in their workplace. This is unsurprising considering the fact that the COVID-19 pandemic brought about a time of great uncertainty however, they also report that a companies' resilience during a crisis is at a higher risk when employee engagement is low. Although in New Zealand, this figure increases with 23% of the workforce being engaged, still, 16% are actively disengaged and most of the workforce (62%) is not engaged. This presents a very large population of untapped potential for company leaders to motivate and connect with to improve on these statistics. This is so much so that Robyn Reilly says, "Converting this group of employees to become engaged is the most effective strategy that any organization in New Zealand can implement to increase company engagement and long-term sustainable growth."
So how can you increase engagement?

Employee engagement is closely linked to employee wellbeing, and this ultimately depends on the decisions and attitudes of executive leadership. Those at the top must prioritise employee wellbeing by creating policies that support them, inside and outside of the workplace. Our program, Business Productivity will guide business owners to effectively plan for developing their business, achieve their personal and business goals while taking their business to the next level. In this program, we will walk you through a whole module on employee engagement and how tools such as visualization and affirmations are used to assist you with this. By planning and implementing employee engagement in the very fabric of your business, your business will be ready for unlimited long-term growth.

We offer you a FREE no Obligation Consultation